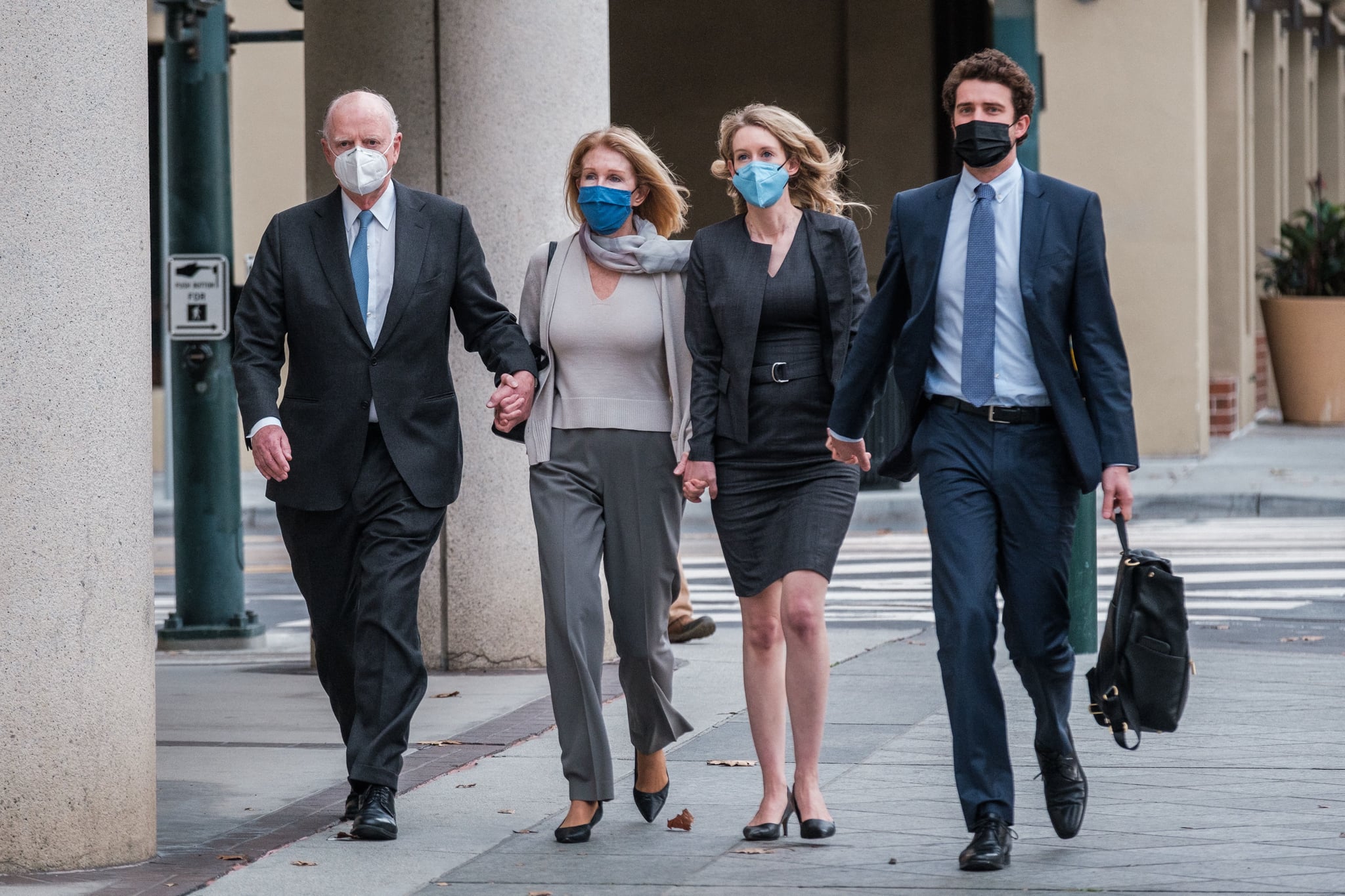 Elizabeth Holmes and her father, Christian Holmes IV, have both worked for companies with alleged fraudulent dealings. Hulu's upcoming docuseries "The Dropout" is shining a light on Elizabeth's early life and the downfall of Theranos — a medical device company that made false claims that the technology could yield hundreds of blood test results from a minimal amount of a patient's blood. Among Elizabeth's earlier years, the docuseries depicts the moment in her teens when she discovered her father lost his job. In the docuseries, Elizabeth (Amanda Seyfried) comes home from school to find her dad (Michel Gill) at home watching the news of Enron's collapse. Her mother Noel (Elizabeth Marvel) informs Elizabeth and her younger brother Christian Holmes V (Jake Satow) that their father lost his job. "They lied to me about everything. The whole company was a fraud," Christian IV says.
Eron was an energy company that famously collapsed in December 2001. The company declared bankruptcy after defrauding investors, the FBI reported at the time. The magnitude of the crimes resulted in the formation of the Enron Task Force comprised of FBI investigators, the Internal Revenue Service-Criminal Investigation Division, the Securities and Exchange Commission, and prosecutors from the Department of Justice. More than $164 million was seized from Enron, most of which was used to repay victims. Twenty-two employees were convicted for their involvement, per the FBI.
So, what was Christian IV's role? Elizabeth's father was a former Enron vice president, according to Forbes. It's unclear what sector of Enron he oversaw.
Christian IV went on to work at the United States Agency for International Development, where he led the company's global water supply and sanitation programs, according to his LinkedIn profile. Currently, he has been the senior advisor at the The Boston Consulting Group since February 2017, his page states with no mention of Enron.