In buying iRobot, the e-commerce titan gets a data collection machine that comes with a vacuum.
Via Bloomberg: https://www.bloomberg.com/news/articles/2022-08-05/amazon-s-irobot-deal-is-about-roomba-s-data-collection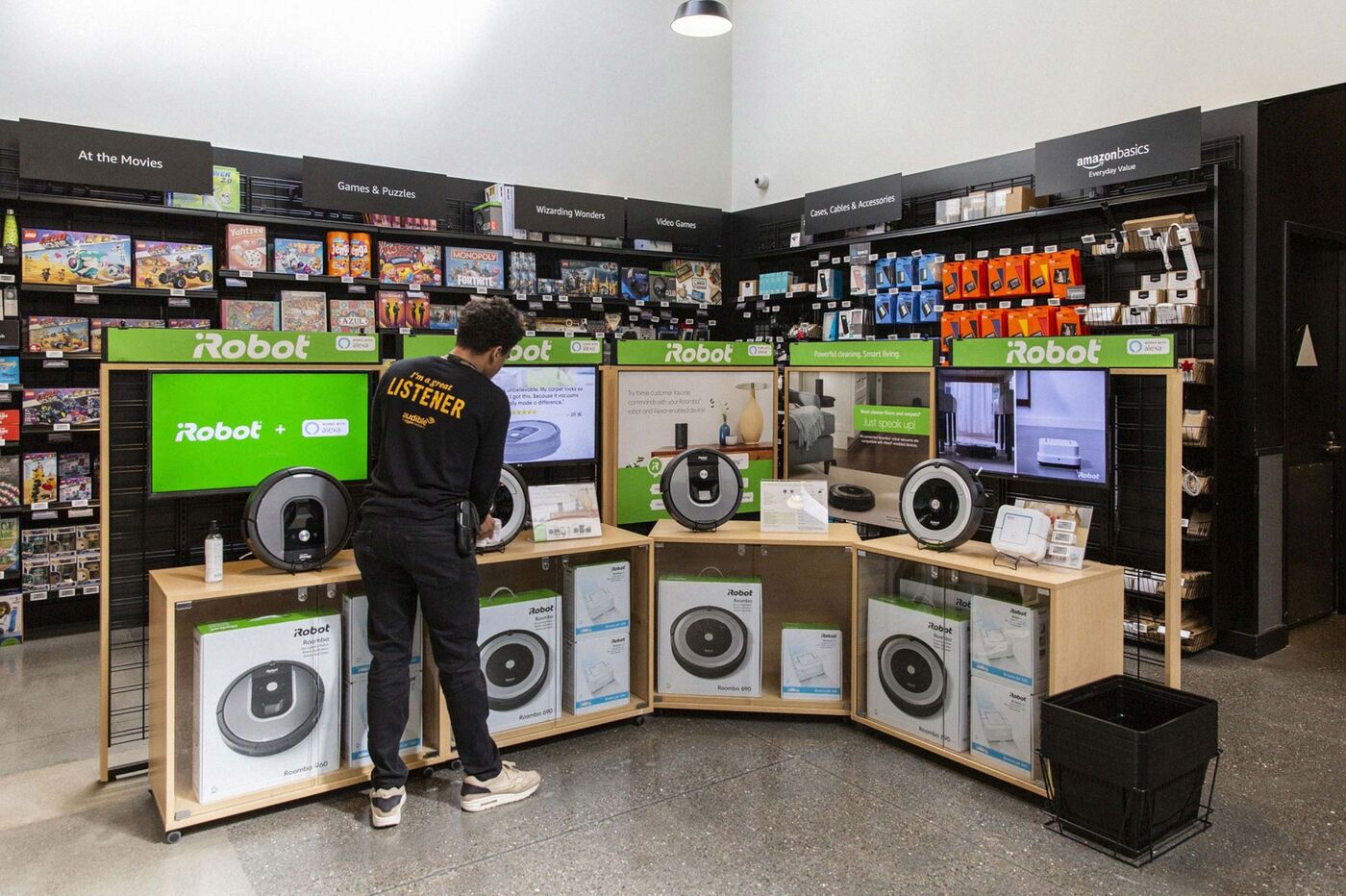 Amazon.com Inc. hasn't just bought a maker of robot vacuum cleaners. It's acquired a mapping company. To be more precise: a company that can make maps of your home.
The company announced a $1.7 billion deal on Friday for iRobot Corp., the maker of the Roomba vacuum cleaner. And yes, Amazon will make money from selling those gadgets. But the real value resides in those robots' ability to map your house. As ever with Amazon, it's all about the data.
A smart home, you see, isn't actually terribly smart. It only knows that your Philips Hue lightbulbs and connected television are in your sitting room because you've told it as much. It certainly doesn't know where exactly the devices are within that room. The more it knows about a given space, the more tightly it can choreograph the way they interact with you.
The smart home is clearly a priority for Amazon. Its Echo smart speakers still outsell those from rivals Apple and Google, with an estimated 9.9 million units sold in the three months through March, according to the analysis firm Strategy Analytics. It's complemented that with a $1 billion deal for the video doorbell-maker Ring in 2018, and the wi-fi company Eero a year later. 
But you still can't readily buy the Astro, Amazon's household robot that was revealed with some fanfare last year, is still only available in limited quantities. That, too, seemed at least partly an effort to map the inside of your property, a task that will now fall to iRobot. The Bedford, Mass.-based company's most recent products include a technology it calls Smart Maps, though customers can opt out of sharing the data. Amazon said in a statement that protecting customer data is "incredibly important."
Slightly more terrifying, the maps also represent a wealth of data for marketers. The size of your house is a pretty good proxy for your wealth. A floor covered in toys means you likely have kids. A household without much furniture is a household to which you can try to sell more furniture. This is all useful intel for a company such as Amazon which, you may have noticed, is in the business of selling stuff.
What's more, the acquisition looks like a snip for the retailer, which had $61 billion of cash at the end of June. The $1.7 billion deal represents a 22% premium to iRobot's share price before the deal was announced. Less than a year ago, iRobot was valued at $2.5 billion. And it won't take much to cover the target's cost of capital. Its predicted profit may only be about $78 million next year, but it also has sales, marketing, and administrative costs of $389 million, a number that Amazon can surely bring down by pumping the products through its existing sales channels.
Amazon would not be alone in wanting to map your home. Apple Inc. also unveiled a tool in June for the next release of iOS, its mobile operating system, that uses the laser scanner on the latest iPhones to build 3-D models that it's dubbed "RoomPlan".
Amazon's 2017 deal for Whole Foods gave it insights into the grocery industry. The $3.5 billion deal announced for One Medical Ltd. last month provides a wealth of health-care data. Now iRobot can give Jeff Bezos & Co. a sense of what's in your home.